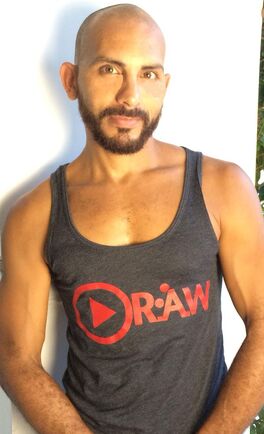 Antonio Biaggi Davila (born June 10, 1978), better known by his stage name Antonio Biaggi, is a gay pornographic film actor, producer and website owner. Born in Puerto Rico, he currently resides in San Francisco, California. Biaggi is best known for doing bareback gay porn.
Personal life
Antonio Biaggi was born on June 10, 1978. He lived in San Juan, Puerto Rico before settling in Florida. He decided to go into the porn industry due to his penis size and after the idea was suggested by several ex-boyfriends and hook-ups. Biaggi enjoys Latin music, opera (his favorite is La Traviata), capoeira, history, gardening and working out.
Work
Biaggi made his gay pornographic film debut in the 2007 Raging Stallion film Grunts. He has since gone on to do Grunts, Big, Bigger, Biggest Part 1 and 2, The 4th Floor for Raging Stallion. In 2009, his contract with Raging Stallion expired, and he planned to retire. He also began his own porn site and studio called BiaggiVideo.com, which opened in October 2013.
Biaggi has also modeled for gay underwear designer Andrew Christian. In 2008, Biaggi opened an eco-friendly boutique called Eco Boutique, which he closed in 2009. Biaggi, along with several gay porn stars and Andrew Christian underwear models, appeared in the music video for the 7th Heaven Remix of Cher's "Take It Like a Man".